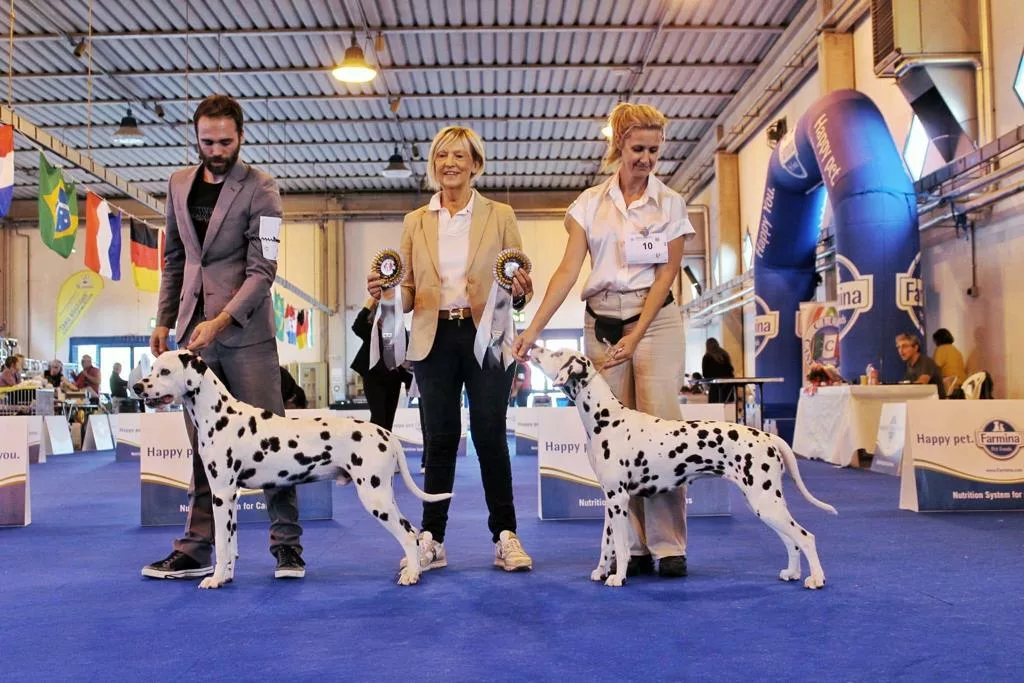 Raduno Dalmata e CAD Winner 2023
On 7 and 8 October 2023, the Dalmatian Dog Meeting and CAD Winner organised by the club amici dalmata was organised in Campiglia Marittima. Our kennel, California Centouno, participated with 2 dogs: Cleo and the young Comix, getting excellent results!
Gloriandus Cleopatra (Cleo) was assigned BOS (Best Opposite Sex) and special Cac;
while California Centouno Comix, received a 'Very Promising' and the BOB minor Puppy (Best of Breed)
.